Create custom Admin Pages using your favorite Page Builder!
With WP Admin Pages PRO you can create Admin Pages for your clients using your page builder of choice, like Beaver Builder, Elementor, Brizy, Oxygen, and more to come!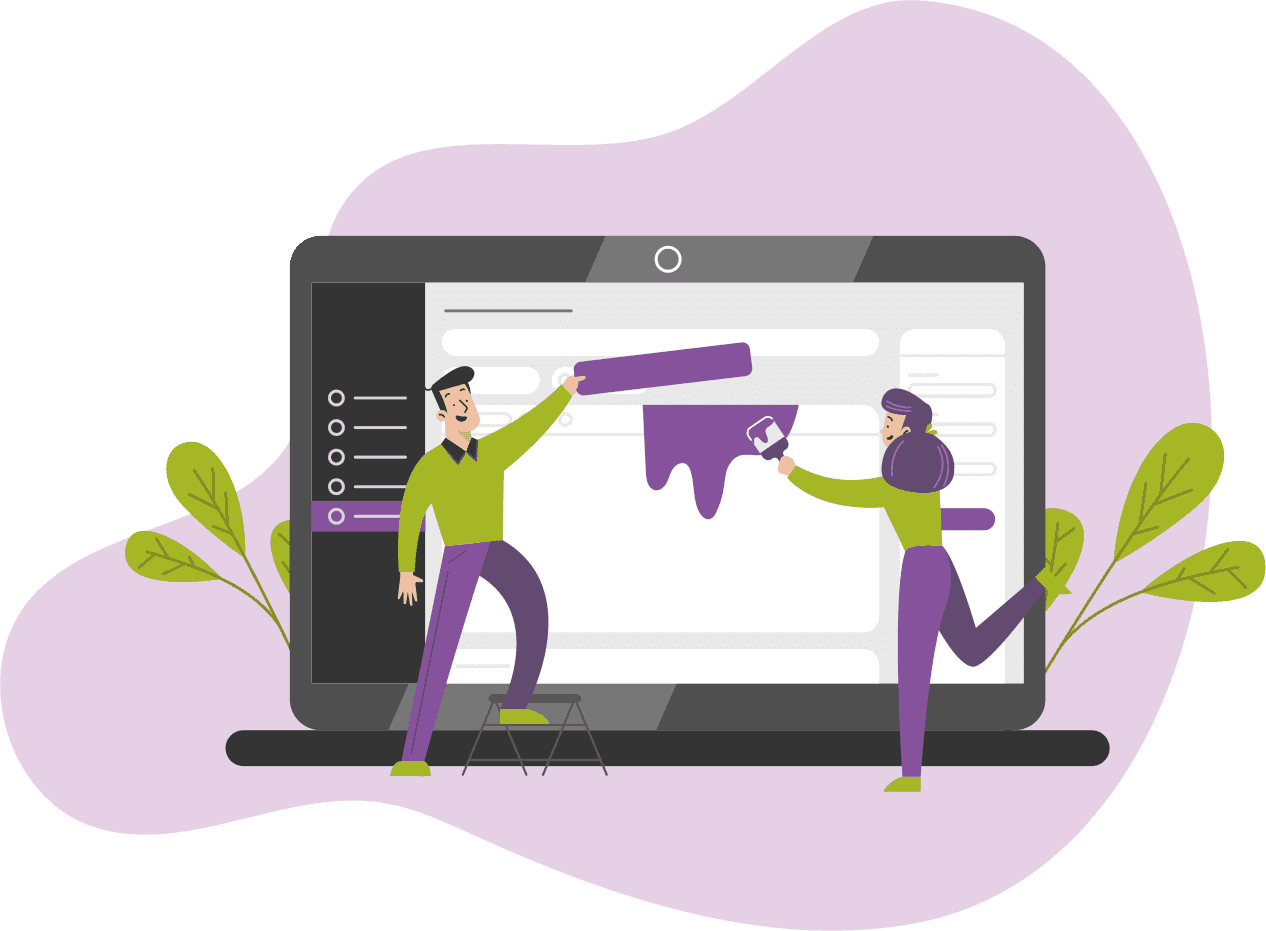 Create outstanding admin panel experiences for you and your clients!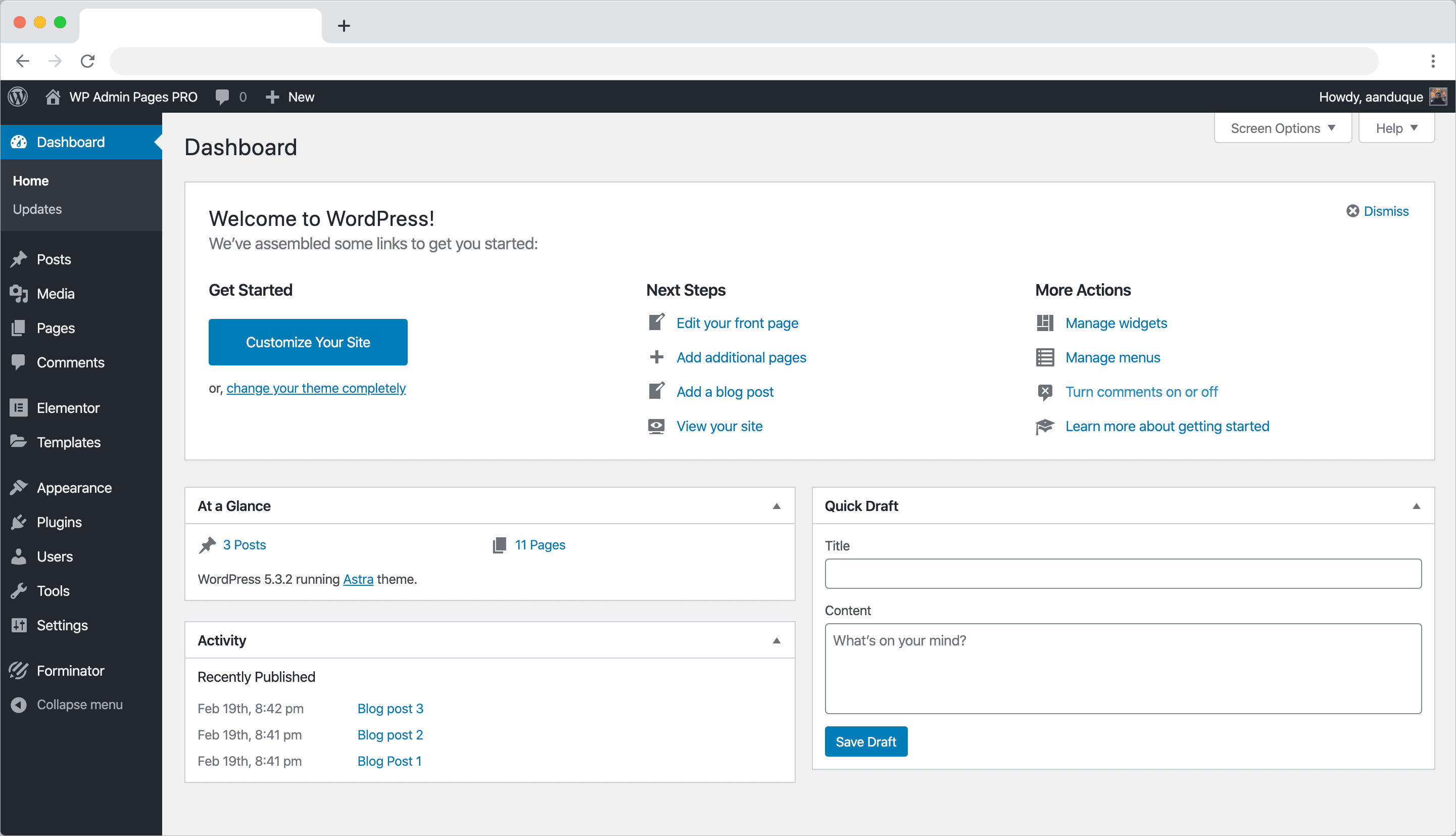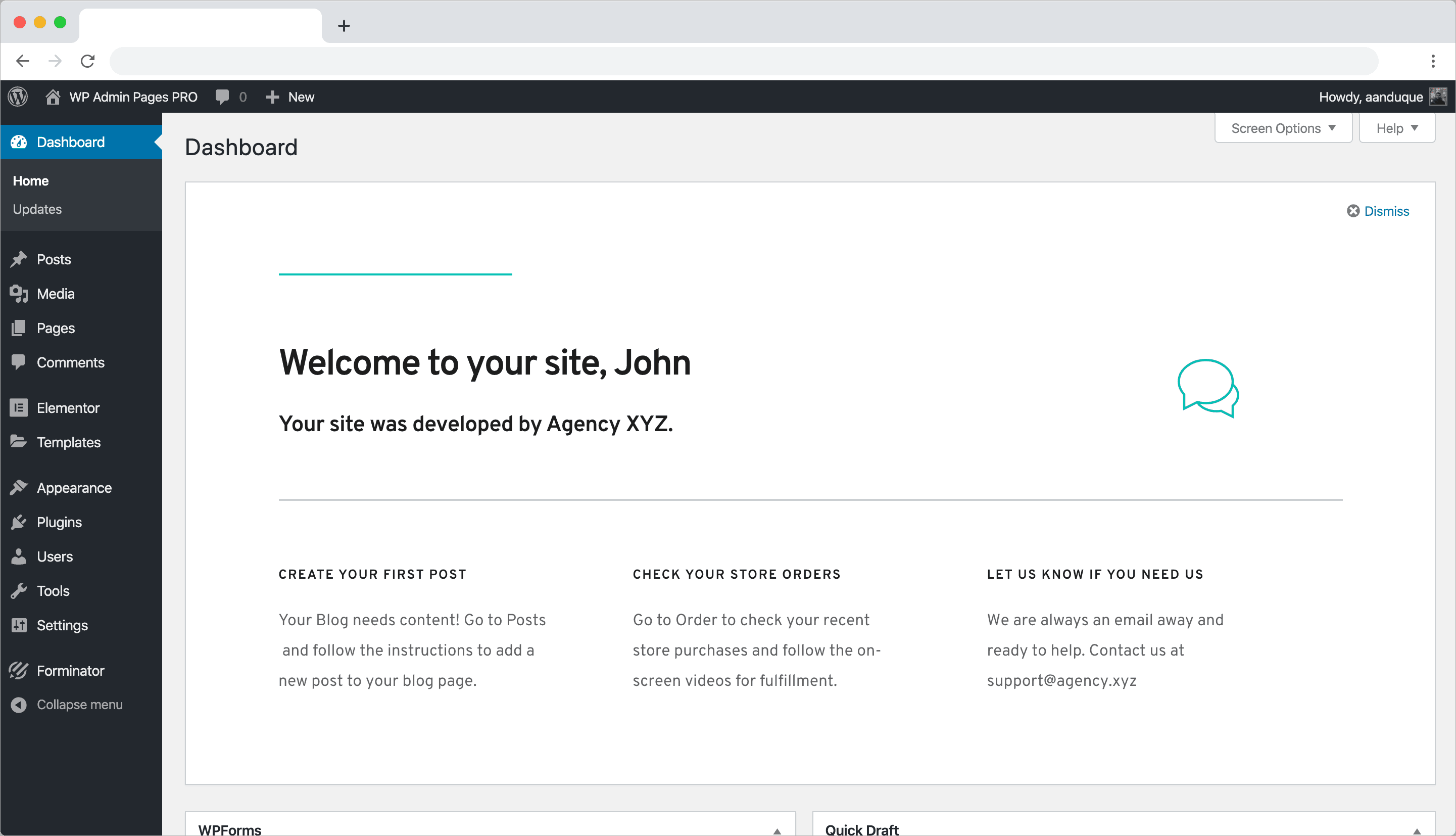 Before: Default WordPress admin panel Welcome Widget.
After: A custom Welcome Widget created using WP Admin Pages PRO with a Brizy template as a content source.
I think WP Admin Pages has gone a step further in the level of detail when it comes to the content you can add and where you add it. Being able to use so many content sources, including page builders, is convenient, and I also like the options you get for inserting your content.
Add new top-level admin pages, as well as sub-menu pages!
With WP Admin Pages PRO you can easily add new admin pages and sub-pages with zero hassle. You can then use your favorite content source – including page builders – to add content to those admin pages! As simple as it gets!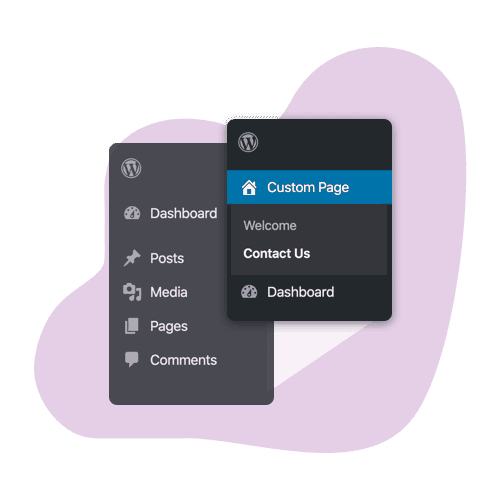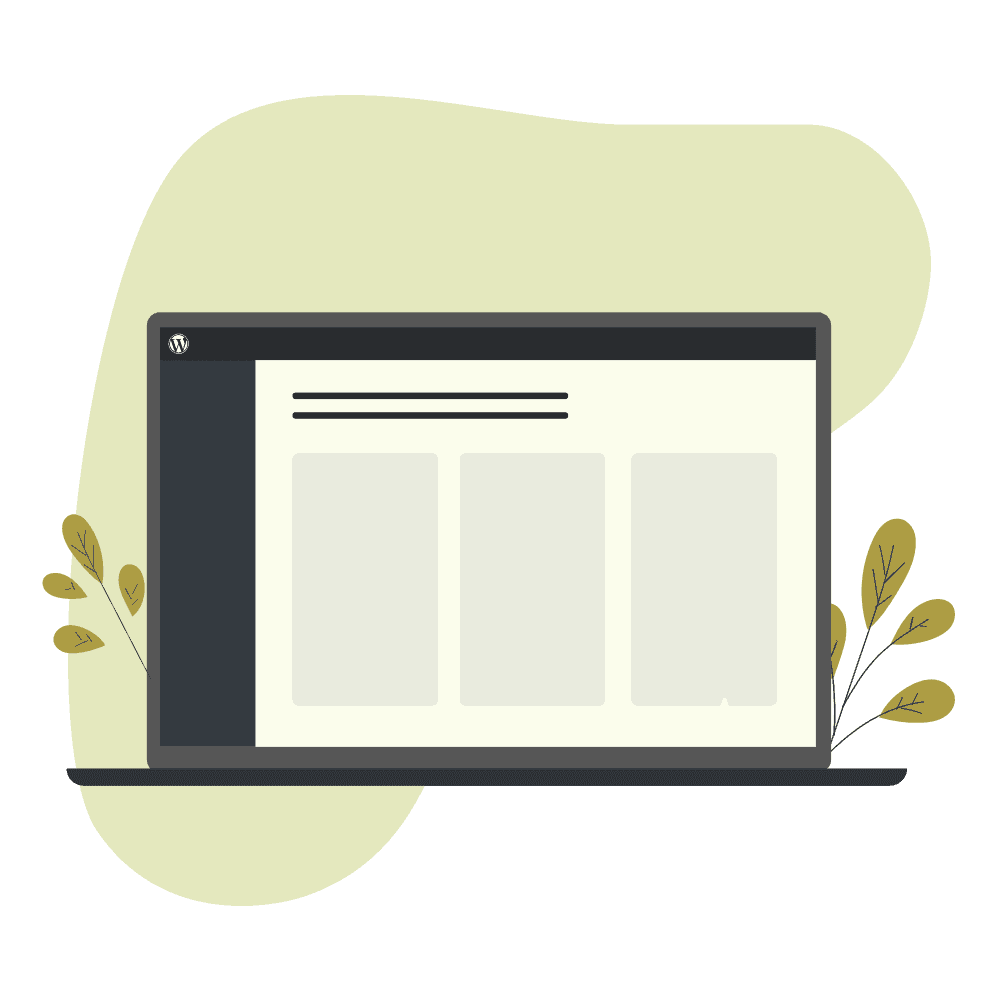 Create new Dashboard Widgets and a custom Welcome Block
WP Admin Pages PRO can create new Dashboard Widgets for you and your clients. You are also able to replace the WordPress default welcome block with your custom content!
Use your Favorite Page Builder as a content source for your custom admin pages!
The true power of WP Admin Pages PRO is the ability to use your favorite page builder to create beautiful, dynamic, and feature-rich custom admin pages using Beaver Builder, Elementor, Brizy, and Oxygen.
Explore our advanced features to create even more personalized content!
Would like to make adjustments to elements on the page? We got you covered! You can use the CSS and JS editors for each page.
Load External CSS and JS Files
You can load external JavaScript and CSS files onto your custom Admin Pages by simply pasting in their CDN URLs!
For the more advanced users, we offer Sandboxed PHP support! That's right, run PHP code inside your custom Admin Pages!
See how →
Limit the access to your custom Admin Pages according to your clients roles. Also allow access to specific users.
Use WP Admin Pages PRO in your WordPress MultiSite Install and work with it on your subdomains.
Extremely POWERFUL and user friendly! Super simple to use. You can create a complete custom dashboard for your clients in minutes. There are other plugins similar to this but they are limited. WP Admin Pages Pro is LIMITLESS!
Reinvent the WordPress Admin Panel for you and your clients!